AI Chat with ChatGPT
Unleash the potential of ChatGPT Turbo with Chat AI: Ask & Write Anything, the premier AI assistant for iOS and Android. Experience lightning-fast answers, task automation, and a seamless workflow with our state-of-the-art natural language processing technology. Tap the buttons below to download the app and begin your journey towards a smarter, more efficient life:
The Right Prompts for a ChatGPT Powered App
At PowerBrain, we understand the importance of providing the best prompts for ChatGPT to benefit users in various fields. Our app offers a wide range of prompts for copywriting, business ideas, social media, and more. Whether you're a marketer looking for creative copywriting ideas or an entrepreneur needing business inspiration, our app has the right prompts to help you achieve your goals. With our curated prompts and advanced natural language processing technology, you can access the full potential of ChatGPT and take your work to the next level.
PowerBrain 4: Artificial Intelligence at its finest with Chat GPT API
Find Out The Benefits of Using Chat GPT AI Powered app for iPhone and Android for your work
PowerBrain 4 powered by Chat GPT AI Writing Tool in Pictures
This cutting-edge app utilizes advanced natural language processing technology to generate high-quality content in a fraction of the time it would take to write manually. Whether you're a marketer in need of social media content or a researcher searching for relevant sources, PowerBrain 4 app with Chat GPT Turbo Model has you covered. The app is available for download on both Apple iOS and Google Play for Android devices so that you can use it on the go, anytime, anywhere.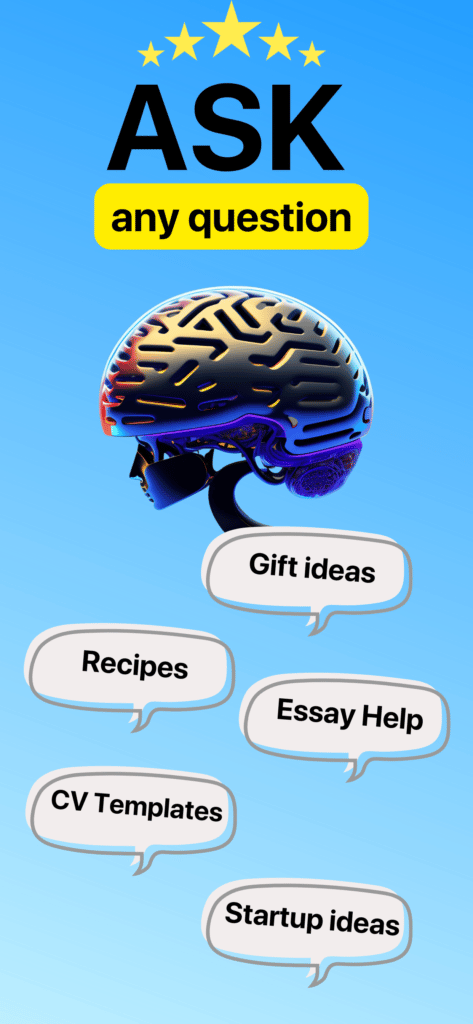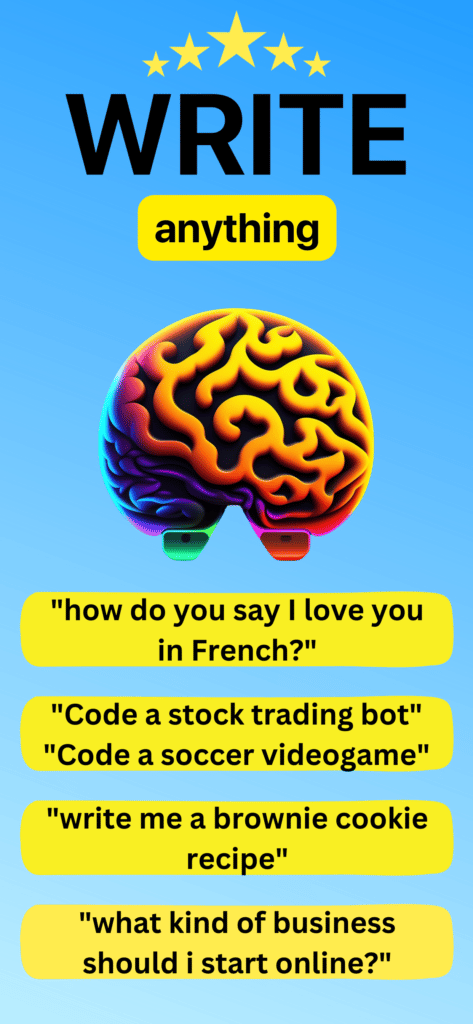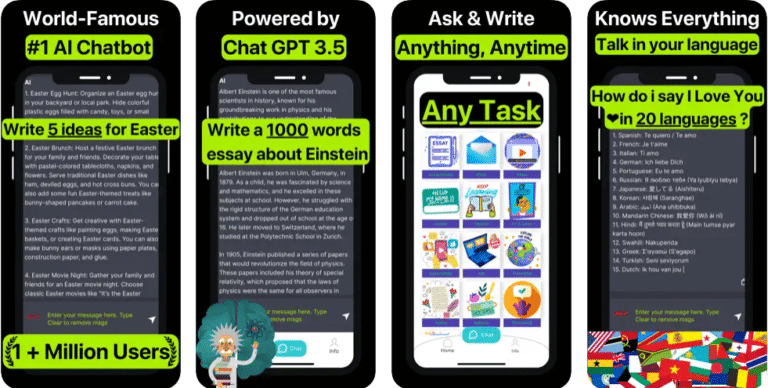 As the popularity of Chat GPT continues to soar, you might be wondering about the other AI chat apps available in the market for iOS and Android. This comprehensive guide is designed to help you…
Download PowerBrain 4 powered by Chat GPT-3 & ChatGPT 3.5 Turbo model for smartphones
Download iOS : GPT AI Chat App Download Android: GPT Ai Chat App